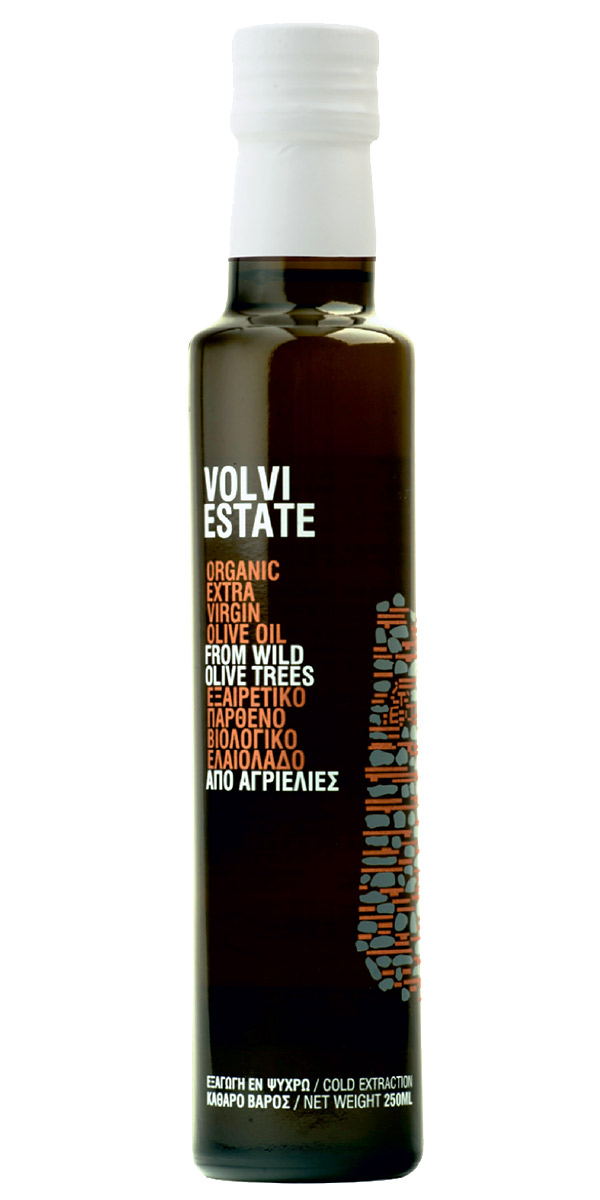 [ VOLVI ESTATE ]
WILD OLIVE OIL
Olive oil's health benefits have been known for centuries. It can be said that olive oil is in the interface between food and medicine. It has biological activities and acts on several parts of the human body, protecting and enhancing health. This is the result of the phenolic compounds that can be found in olive oil, the main ones being oleocanthal, oleacin and oleuropein aglycon.
Due to these these compounds, olive oil has been claimed to have antioxidant and anti-inflammatory properties, while also protecting the cardio-vascular system. Recent studies have been examining its effect on protecting from Alzheimer's. Scientists have also been searching the possibility of potential positive effects of olive oil consumption in the battle against some forms of cancer.
Volvi Estate Wild olive oil has these compounds in multiples and hence belongs in the category that protects the blood lipids from oxidative stress according to EU Regulation 432/2012.
The independent catalog of extra virgin olive oils (EVOOs) aristoleo, based on the test by UoA Profeesors Magiatis and Melliou ranks Volvi Estate Wild Olive Oil in the highest places.
With such density, a spoonful a day is all that is needed to provide maximum health benefits.
The extraction procedure (first cold pressed extraction) ensures maximum quality and high bio-active value: the olives are taken to the mill the same day, so the fruit has become oil in less than 24hours.
Wild olive oil is a unique superfood. It can be used in food, as a more than extra virgin olive oil, but also as a supplement eaten raw in the morning.
Volvi Estate wild olive farm is able to ensure both quality and quantity. Due to the size of the farm, we can provide more than 100 tons of wild olive oil annually while using the most natural, non-intervening harvest methods.